You know your inner critic too well...
...the personification of your negative self-thoughts who likes to tell you that you're not good enough, not creative enough, not driven enough, etc.
It's time for a fresh start. Join us for this workshop and learn how to redefine your relationship with this voice in your head.
You will walk away with:
a refreshed mind
strategies to reframe your relationship with your inner critic
some self-inspection in the form of journal entries
some clarity on your next steps in your creative projects
Hey, I'm Thomas, your coach and meditation teacher.
Dealing with the inner critic is a common challenge for any creative person.
Based on my personal experience as a classical musician, writer, and designer, I've created this two-part workshop to help you transform your relationship with the inner critic and find peace now.
Because of its unique mix of mindfulness meditation, journaling, and conversations, I'm confident that this workshop will be unlike anything you've attended before.
Thomas

In this workshop, we'll focus on two powerful tools—meditation and journaling—to redefine your relationship with the inner critic.
Even though this workshop is not specifically for writers, you will write a lot.
You will write for yourself—no one will check your spelling or your grammar. It is liberating and eye-opening.
We will also hold some space to practice deep listening with those who would like to share thoughts with the group.
Each session will start with a 20 min guided mindfulness meditation.
Together, we'll work on:
Setting your intention
What is the inner critic?
Are these your thoughts?
Strategy: Exhausting the critic
Your critic's vocabulary
Strategy: Being on the lookout
What triggers your inner critic?
Strategy: Anchoring yourself in your body
And more.
🧘‍♀️ 40 minutes of mindfulness meditation
✍️ 11 journaling prompts
🧩 6 strategies
🎯 3 next steps
🌇 2 evenings
🏅 1 final statement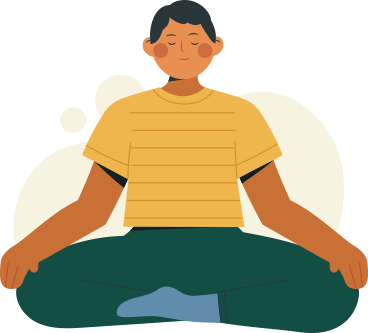 Why we start with mindfulness
Sitting together for 20 minutes and being present with what is, is a beautiful way to start fresh before exploring your relationship with the inner critic.
It's like letting the mud settle for the water to get clear.
Never meditated before? No problem! I will guide you through the three-step technique.
What past attendees had to say
💬 James
I really appreciated the structure and insights. In some ways, just being prompted to pay attention to inner voices that usually hide was hugely beneficial. I'm glad I took the session.
💬 Timothy
Thomas, this was really great. My understanding of the lesson kept getting deeper as I continued to reflect on it over the next few days. Thank you.
💬 April
I left feeling a sense of confidence and empowerment now that I can reframe my relationship with my inner critic. I would highly suggest this workshop to writers, artists, musicians, designers, photographers, or anyone who is struggling to realize their dreams because of the loud voice of their inner critic.
💬 Chris
I would highly recommend this workshop to any type of creator: The information is powerful and presented effectively and professionally.
A comfortable surface to sit on
A way to access a Zoom meeting (laptop, desktop, mobile—joining as a phone call is not recommended)
Something to write with (pen & paper, or your computer/tablet)
The willingness to try something new, to open up, and to let go
Let's recap:
✅  Two 2-hour workshops
✅  Two 20-min guided meditations
✅  Lasting results: 10 min individual call one month after the workshop
✅  Lifetime access to the recording
Frequently Asked Questions
Will I have time to journal during the workshop?
This workshop will give you 10 minutes per prompt to journal. If you don't need that much, you can use some of this time to take a bio break. I will also be available to answer questions via chat during journaling time.
Where do we meet?
The two live sessions will happen on Zoom and can be accessed on your computer or on a mobile device/tablet.
Is my payment safe?
I use Stripe as a payment processor and all traffic on my site is encrypted and secured by a valid SSL certificate. See that 🔒 next to the URL in your browser? 😄
What's your refund policy?
Cancel up to one week before the first live event, and receive a full refund. No questions asked!
Do you have more questions I could answer?
Reach out and I'll be happy to help!