In my media kit, you'll find everything you need to know about my following and how I engage with them. Do you see an opportunity to collaborate? Reach out!
My topics of expertise are:
Where the conversations happen
Latest campaign
Open: 53.2%
Click: 13.7%
Gender is a social construct ¯\_(ツ)_/¯
US 68.8% ・ CA 7%・ GB 5.5%・ Other 18.7%
Recent brand partnerships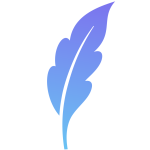 Diarly is an app built for the best digital journaling experience. We partnered for six months, during which they appeared as my newsletter sponsor and in tweets and Instagram posts. I also wrote a review of their app.
Do you feel like our audiences align? Let's talk about a potential partnership.