Is Curiosity Your Superpower, Friend? 🦸
SENT ON November 26, 2021
Last week I was interviewed for an online writing summit (more on this soon), and the theme that emerged was curiosity. Can there be creativity without curiosity? Isn't it the driving force for creators?
Of course, in the following days, I started seeing curiosity in all things.
First, in my meditation practice: When meditating, curiosity helps us not get entangled in things. It helps us build that gap where we don't associate with a thought but simply look at it. Curiosity is the fuel that powers our mindful inquiry: We see things as they are. Curiosity also allows us to slow down, return to the present, and accept where we are and what is happening now.
But (mindful) curiosity has other advantages. In his terrific book Unwinding Anxiety, Jud Brewer identifies curiosity as a "key attitude that, when paired with awareness, helps you change habits"—including anxiety and addiction.
But curiosity needs to be practiced. One of the most powerful statements we can utter is: "that's interesting!?" So what do you do to cultivate curiosity, friend? And which aspects of your (creative) life could benefit from more curiosity?
I hope that you enjoy this issue. I will be back on December 10, but I'll skip the December 24 issue. Take care and keep making stuff!
-Thomas
Curiosity is a superpower: here's how to use it to combat anxiety & addiction ❓
This interview with addiction psychiatrist and neuroscientist Dr. Jud Brewer covers some of the points in his book and shows how we can leverage the power of curiosity.
Cyndi Lauper on 60 minutes Australia 🙌
I'm sharing this video because Lauper tells some candid stories of resilience and hope and I think that we all need this now. You don't want to watch the whole thing? Within the first minute, she explains what she did when people told her she "sang like a rat."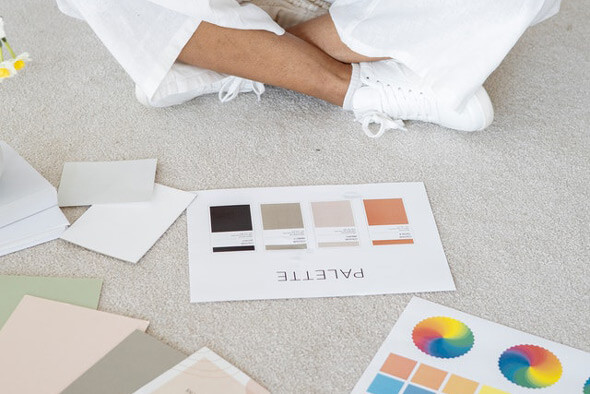 The Importance of Author Branding 🎨
Some good starters if you're thinking of dreaming up a brand for yourself as an author. As usual: A lot can be transposed to other creative disciplines.
Do you need help getting started? Let's talk. I really enjoy guiding people on their branding journey.
What do we do with the work of immoral artists? 😔
Is the value of good art more important than the behavior of the artist? Growing up in Tahiti, Gaugin was a mythical figure for me, and he is, of course, mentioned in this piece by Erin L. Thompson where tries to answer the question: Should I display the paintings of a murderer?
RELATED: Drawing the Line: What to Do with the Work of Immoral Artists from Museums to the Movies, by Erich Hatala Matthes
Why I quit social media: my advice for artists and creatives 🙅‍♂️
I don't fully agree with illustrator and nature enthusiast Julia Bausenhardt, but I think that the opinion she develops in this video is shared by many creators who struggle with social media promotion. What's your take, friend? Hit reply to share your story of success or your challenges with me.
This Is The New Business Model For All Creators 📈
Talk about contrast! This interview with Houston Howard looks at the current state of the creator economy from the lens of Hollywood productions and offers an interesting counterpoint to Bausenhardt. Truth lies somewhere in the middle.
RELATED: You're Gonna Need a Bigger Story: The 21st Century Survival Guide to Not Just Telling Stories, But Building Super Stories by Houston Howard
Curiosity will conquer fear even more than bravery will.
—James Stephens
These screenwriting principles will make your business story more engaging 🎭
Storytelling is still the silver bullet for corporate marketing, recruitment, etc. Creators are also business communicators, so consider these questions next time you write your story.
Create the perfect environment to work and relax 🌳
There are so many white noise generators, but I like this one for two reasons: It's a web app, and you can enjoy the sound of turning pages—a good change from fan and dishwasher sounds.