The One About—and With—Self-Promotion 👀 
E ven though I don't prepare Makes Stuff with a theme in mind, it's amusing to see one emerge (or not!). I enjoy looking at what I've prepared for you, friend, and see if there are some connections I missed when I collected these articles and resources.
In this issue (the 44th!), you'll read about financial support, innovation, feedback, color theory, priorities management, and self-promotion. Give the prompt a try, too!
Talking about self-promotion (see what I did there), I'm excited to share with you that I'll be a meditation and journaling guide for a fantastic online conference taking place from February 28 to March 4, 2022. Utterly Content is one of the world's leading online conferences for content strategists, content marketers, content designers, and UX professionals. My on-demand sessions will be part of a total of 21 hours of programming. Epic!
*putting my horn away* I will be back on February 4 with more tips, articles, and resources. In the meantime, take care and keep making stuff!
-Thomas
To everyone who wants me to read their writing and tell them what to do 👀
This piece by Jane Friedman is a bit of a reality check for folks that are at the beginning of their writing journey and are reaching out to her for a word of advice or encouragement. You might already know about publishing, but it's a good refresher.
Tchaikovsky's patroness 💰
Read about Nadezhda Filaretovna von Meck, or just Madame von Meck, and how she became Tchaikovsky's "Patreon of one," offering 6,000 Russian rubles a year to the composer but never meeting him (her wish). A fascinating relationship.
Flexible thinking replaces old subscription models 💸
COVID-19 had disrupted many things in the arts. This article looks at the Australian scene and how new subscription models are emerging to offer more flexibility to audiences—but also for music presenters. It comes at a risk, but so does any form of innovation.
Judging a book cover by its color 🎨
It's safe to say that color theory impacts most aspects of our lives. Book covers are no exception and—let's be honest—we do pick books by their covers. This article will get you thinking about color in the context of book cover design. Would you say this applies to album covers, too?
World reading habits in 2021 📚
Do Americans read more than Europeans? Which country in Asia has the most daily readers? What sells most: ebooks or print books? Find answers to all these questions, and more, in this infographic about World reading habits.
Zach Lieberman: What Could the Creative Career of the Future Look Like? 🚀
Zach Lieberman is an American new media artist, designer, computer programmer, and educator. In his 99U talk, he shares how he created his unique creative process and how he's taking inspiration from other unlikely sources.
📢 Prompt time: Send an email to yourself
This tweet by USA Today Best Selling Author J.A. Roles is the perfect prompt for this time of year.
The idea is simple: Schedule an email to be sent to yourself a year from now. You could include:
What you hope to achieve
When you hope to achieve it by
What your biggest fears are
What your biggest hopes are
Of course, the fun part is forgetting about this email and seeing your past self pop up in your inbox (surprise!).
It's fairly easy to schedule an email in Gmail, Outlook, or on MacOS and iOS.
How to write a press release (free template) 📰
Press releases are like resumés: You should always have yours ready, or at least a template. During my time as editor-in-chief of I CARE IF YOU LISTEN, I was getting a couple of hundred press releases a month. I've read great ones; I've read bad ones. This article covers the basics but you will still have to understand what your industry's practices are and adjust accordingly. (I found this through the Idea Economy newsletter).
RELATED: 28 Best Public Relations Tools to Find Media Opportunities (especially for non-fiction)
"Reading, conversation, environment, culture, heroes, mentors, nature—all are lottery tickets for creativity. Scratch away at them and you'll find out how big a prize you've won."
—Twyla Tharp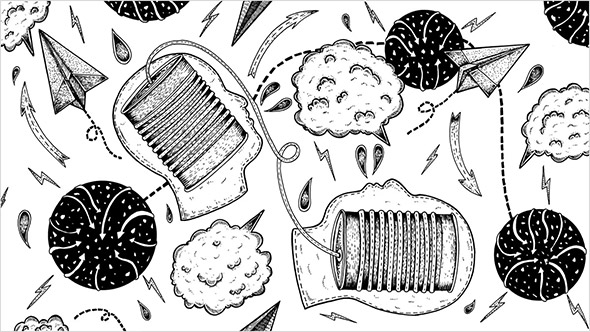 What great listeners actually do 👂
I'm always thinking about ways to engage with audiences, and it means lots of listening. But what does great listening look like?
RELATED: You're not listening. Here's why. (New York Times)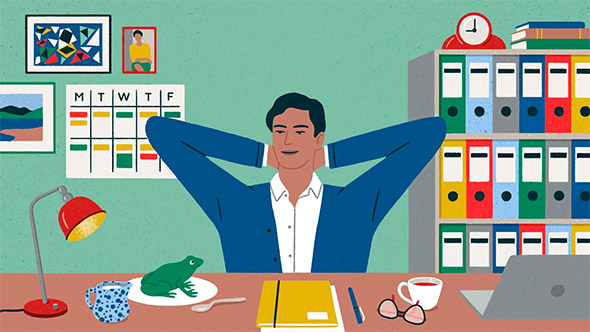 Everything you need to know about… Priority management 🔝
Creators have a lot on their plate besides creative work. Networking, self-promotion, self-care, family life, etc. Those who work with a coach have a significant advantage when it comes to prioritizing these things. This piece looks at priority management as a productivity tool and is worth a read.
Agent advice with Matt Belford of Tobias Literary Agency ✍️
Where do writers go wrong in chapter one? What's the number one mistake in queries? Matt Belford shares his perspective as an agent in this brief interview.