Friend, Get Comfortable with Feeling Uncomfortable 😬
SENT ON February 18, 2022
The uncomfortable can take many forms. I imagine it as a mythological figure identifying our fears and shapeshifting to embody them—scary AF. Oh, you're shy in social situations? BAM: here's a party where you could meet an agent. Wait… you rarely use watercolor? BING: You ran out of acrylic, and that's all you have to work with right now…
Yet, we know that there are rewards on the other side, and it's often worth it to suffer (within reason, YMMV) some short-term discomfort for longer-term benefits.
What helps, here, is psychological flexibility, the willingness to be present with unpleasant emotions, thoughts, or sensations, for the sake of upholding your values. You know what it sounds like? Mindfulness.
Alright, I have some interesting links for you, friend, and I hope that you'll enjoy this issue.
I'll be back on March 4. Until then, take good care, and keep making stuff.
-Thomas
PS: Utterly Content is two weeks away, and don't forget to use my promo code for 20% off your pass.
Art Should Be a Habit, Not a Luxury 🤷
Even though it focuses primarily on art "consumption," this piece discusses the importance of art in one's life, and I'm here for it. I love the concept of the wheel of Ixion. I found this piece through Next For Me.
Get Comfortable with Feeling Uncomfortable 😬
As you already know, the path to personal growth often involves short-term discomfort in the service of long-term gains. This piece, a great reminder, discusses the benefits of befriending the uncomfortable and uses improv comedy as a starting point.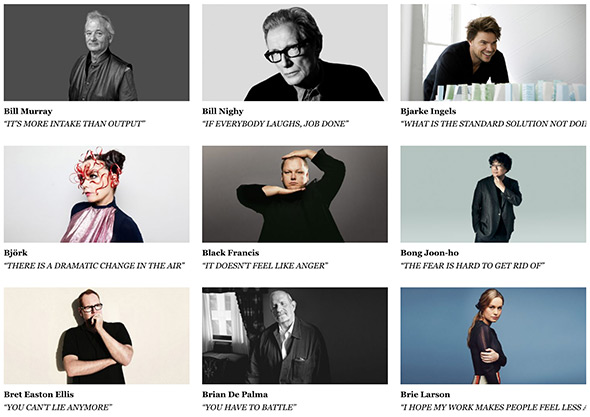 Interviews at The Talks 🎤
Celebrity in itself is not a source of admiration for me, but I've really enjoyed these brief interviews with various actors, directors, songwriters, etc. I always learn so much from artists candidly sharing about their craft. Check out the Emerging Masters sub-series.
BBC Enters the Online Course Arena 💻
I didn't see this coming, but it looks promising. BBC Maestro is positioning itself as a Masterclass competitor through its name, roster, and production value. The offering is limited, but so was Masterclass in the beginning. The course that caught my eye is Julia Donaldson's on Writing Children's Picture Books. Julia's industry insights will help you move from the initial idea to the final manuscript. You can learn how to get your children's picture book published, as well.
RELATED: MasterClass has a new 3-part course for Black History Month that's free to take this February
Writing Your Artist Statement ✍️
I'm sure that I've already shared an article about writing one's artist statement, but it's such an important tool that I'll share this recent one. The editing tips are particularly 🔥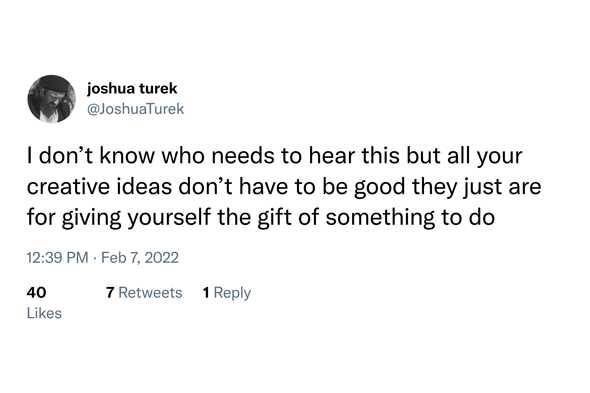 Twitter wisdom 🦉
A refreshing thought from Joshua Turek, screenwriter, poet. RETWEET THIS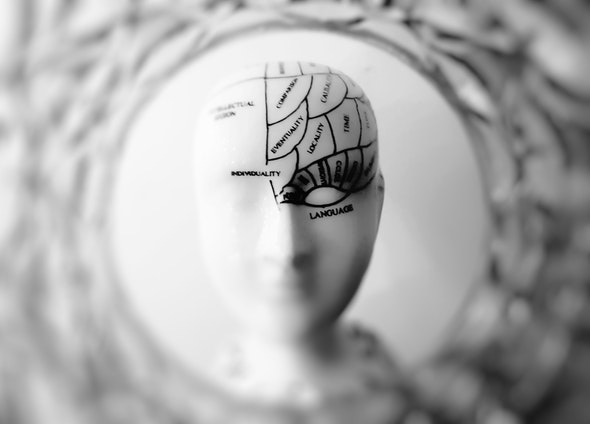 Why you (probably) won't finish reading this story 🧠
It's been 12 years since the publication of Nicholas Carr's The Shallows: What the Internet Is Doing to Our Brains, and we're still talking about focus? Yes, but Hari looks at the role and responsibility of tech companies and how our attention is stolen. Golden quote: "It's like we're having itching powder dumped on us all day and then we're being told, 'You know what, buddy, you might want to learn how to meditate, then you wouldn't scratch so much.'"
RELATED: Stolen Focus: Why You Can't Pay Attention—And How to Think Deeply Again, by Johann Hari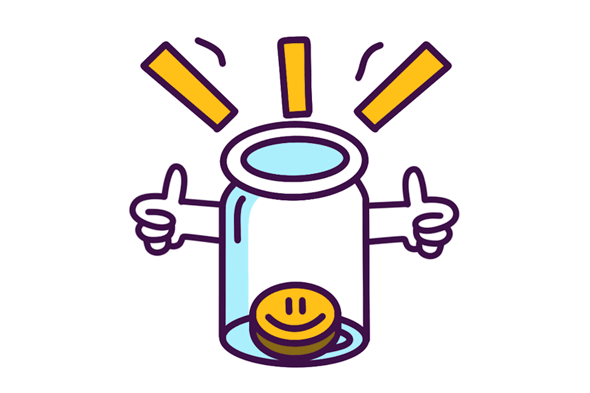 Introducing Tumblr Tips—supporting the creators you love, your way. 🪙
Tumblr is the latest social platform to offer a tip jar feature for its creators. I have feelings about this, and I'm working on a post about them. What about you, friend? How do you feel about platforms offering tip jars?
RELATED: Twitter wants in on the creator economy, but it still needs a plan
RELATED: The New Personal Website Isn't Really a Website at All
"Creative activity could be described as a type of learning process where teacher and pupil are located in the same individual."
—Arthur Koestler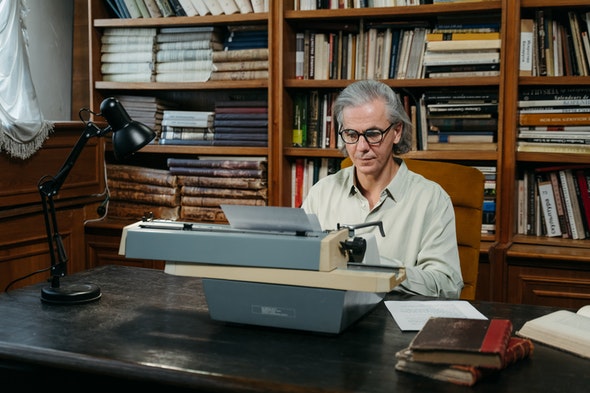 The Art of Personal Writing that's Not Self-Indulgent 🤨
Writing about yourself can help you connect with strangers and make readers feel connected to your story. But when the writing is self-indulgent, it can be boring for both the author and their readers. These 7 tips are meant for content marketing, but I find them helpful for any personal writing.
Omnichord 🌈
This tribute to the Omnichord OM-27 by Jake Albaugh is pretty and fun. Try it on an iPad if you can.