Here's to Creativity and Play 👾
The last couple of issues have been rather serious, and I bet you need a break! So I'm changing things a bit, friend.
This issue is about creativity and play. Grab your LEGO, your d20, or your Excel Spreadsheet, and let's do this!
The Importance of Play: On Finding Joy in your Writing Practice 🤸🏽
We cannot talk about play without talking about rules: "Sometimes, the more constraints we give ourselves, the more fun we can have. Think about the rules of a sport or a game: while a free-for-all may sound like fun, we often prefer to have rules and guidelines, and to see how much creativity and mastery we can accomplish within those guidelines." A lovely piece for LitHub that features thoughts on play by a few writers.
An Artist Welcomes You With the Tools of Play Therapy 🎡
Mimi Park creates much of her artwork about the DIY generation and sustenance of a space for interactions to happen without a hierarchy, open-ended and aimless. This is what could be called play.
The importance of play for enhancing the creativity 👾
In this piece, Janja Popović defines play and its role in society (childhood education, workplace, public spaces, etc.) A fascinating insight: "With play, we are discovering the process of observing behaviour to embed the creativity, so if we remove the play from our lives, we also remove numerous possibilities to grow and possibilities to create new stories to share."
I'm almost done reading Free Play, by Stephen Nachmanovitch, in which the author discusses lila (or leela), the creative activity of the Divine in Hinduism. It is so refreshing to think about play as a divine activity. —T
The Love-Play-Work-Health Dashboard 🚦
Not sure how much play is part of your (creative) life? In their book Designing Your Life, Bill Burnett and Dave Evans share an exercise in the shape of a dashboard to evaluate how your life is going based on four dimensions: love, play, work, and health. Download the official worksheet. Two things to remember: 1. This is meant to check in with yourself, not feel bad about yourself. 2. It's OK not to be at 💯 for everything.
RELATED: Designing Your Life, Bill Burnett and Dave Evans
The importance of Play, John Cohn 🎞
A fresh perspective from John Cohn, hippie McGyver. In essence: Life will give you reasons not to play, and you have to fight back! "The harder it gets, the harder you have to play."
CW: Cohn discusses the passing of his son and how his family moved forward.
Twitter wisdom 🦉
This week's Twitter wisdom comes from LEGO. The company that encloses detailed instructions in each set confirms that it's OK to do your own thing.
RELATED: LEGO is getting less creative by design, and that's OK
Don't let anybody tell you what play is and isn't. Your play doesn't have to be their play. Building a kickass Google Sheet counts as play. —T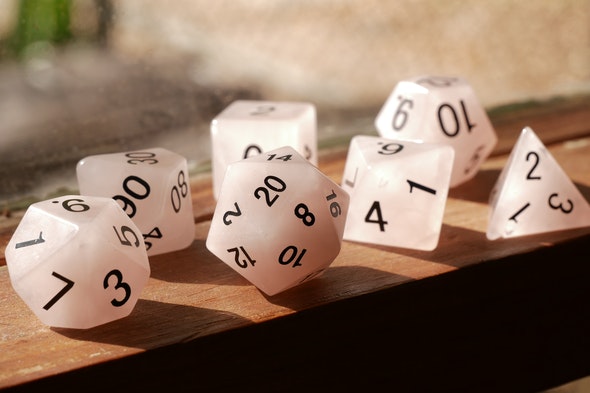 How playing Dungeons & Dragons has helped me be more connected, creative, and compassionate 🧙🏾‍♀️
One of the benefits of playing fantasy role-playing games is the way they can develop your inner strength, says writer Ethan Gilsdorf.
"All I can tell you for certain is that my entire life has been shaped by an early decision to reject the cult of artistic martyrdom, and instead to place my trust in the crazy notion that my work loves me as much as I love it—that it wants to play with me as much as I want to play with it—and that this source of love and play is boundless."
—Elizabeth Gilbert, in Big Magic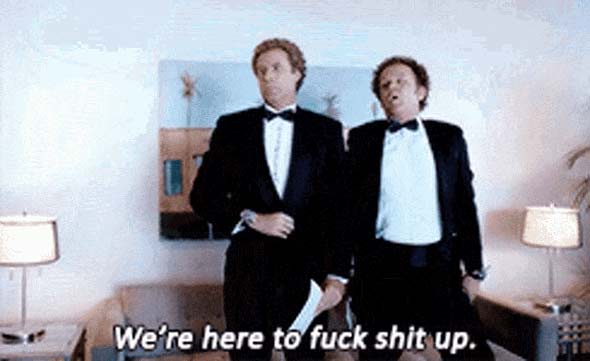 Play as mischief 👹
There's a special kind of play that qualifies as mischief. To illustrate it, what better example than MSCHF, the Brooklyn-based art/comedy/branding studio? They have been releasing pranks as drops, and here are some of my favs:
– Times Newer Roman, a Times New Roman clone that is 5-10% wider. Hit the page-count requirements with 13% fewer characters. Yay, college papers!
– Netflix Hangouts: Watch Netflix at work by making it look like you're on a conference call.
– Dead Startup Toys: Toy versions of iconic failed startups. Yes, there's a Juicero.
Hey, thanks for making it to the bottom of this email, friend! Was any of this fun? Helpful? Please just hit reply and let me know.
Also: Do you know someone who would enjoy this newsletter? Do them a favor and share it with them ❤
I'll be back on April 29. Until then, take care of yourself and keep making stuff!
-Thomas