Do You Need Solitude to Create? 🏡 
Absurd. Selfish. Pointless.
That's how it can feel to create this week, with so much suffering in the World. It's not unusual to struggle to find a reason to keep on creating.
And yet, creators are vectors of change. While it's necessary to acknowledge our feelings and take care of ourselves, any creative task is an act of resistance. It doesn't matter if your stuff is macrame, photography, or performance art. Creating is manifesting a vital force that counterbalances the evil we witness around us. Keep on creating for yourself and for others. It is critical.
I hope that the links and stories I am sharing with you today, friend, will bring you some comfort and inspiration. I will be back on June 10. Take care.
-Thomas
Plan your solo retreat with this simple blueprint 🗺
I just came back from a short solo retreat in the Catskills, and I thought it would be good to share some tips on organizing yours. Solo retreats are an excellent opportunity to find (or renew) your focus, enjoy some quiet time, etc. Plan yours today using my blueprint.
How Much Time We Spend Alone and With Others 🥷
I agree with Glenn Gould, who said: that "isolation is the indispensable component of human happiness." Creators often work alone, out of choice or necessity. Based on the American Time Use Survey data, this visualization shows a simulated day for 100 people. It breaks it into categories: Family, Friends, work-related, etc. friend does this distribution sound true to you?
6 Things Science Tells Us About Travel and Creativity ✈️
Neuroscientists and psychologists have been studying the relationship between traveling and creativity. It turns out that traveling can do wonders for your creative mind.
Text-based AI image generation 🤖
If you're curious about digital art and AI, two recent developments should be on your radar: DALL·E 2 and Imagen. They're both AI systems that can create realistic images and art from natural language descriptions. For example, the photo above was generated by DALL·E 2 based on the following prompt: An astronaut riding a horse in a photorealistic style. Pretty impressive, right? DALL·E 2 is developed by Open AI (the folks behind GPT-2 and -3), and Imagen is a Google Product. I have requested early access to both, and I'll keep you posted. There are many possible applications, but I see this as a solid blow to stock photography (and, to some extent, illustration). Spend some time on the websites linked above and play around with the variations—it's really fun.
RELATED AND MIND-BLOWING: If you include language in your generative prompts that suggests a thought process, the AI will follow this lead and yield (SIGNIFICANTLY) better results.
Alfred Hitchcock On Mastering Cinematic Tension 💣
I randomly watched this video last week, and it felt too good not to share. What a character. How would you apply this technique to music? To photography? Or architecture?
5 Research-Based Strategies for Overcoming Procrastination 📄
We all know how bad it is to procrastinate, but why do we still do it anyway? Here are some tips on how to overcome the habit. A careful look at the science behind procrastination reveals that doing small things can make a big difference.

"Conversation enriches the understanding, but solitude is the school of genius."
—Edward Gibbon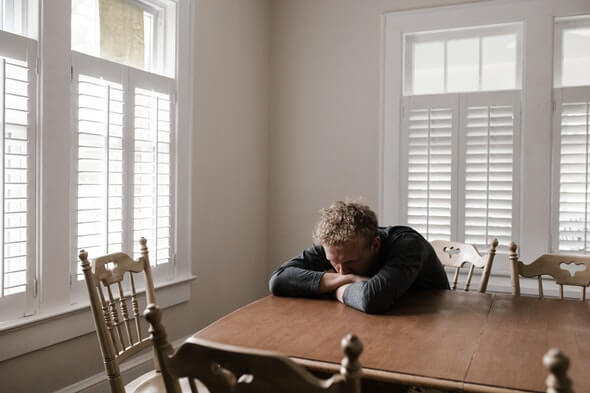 You Can't Have Creativity Without Boredom 🤷‍♀️
Author Aaron Angello describes how his book, The Fact of Memory: 114 Ruminations and Fabrications, is the result of "a daily practice in which I would wake obnoxiously early in the morning, sit in a straight-backed chair by a window in my Boulder apartment, and think about a single word from Shakespeare's 29th Sonnet."
Library of Babel 📚
I like mysterious websites and this one takes the cake. From the about page: "The Library of Babel is a place for scholars to do research, for artists and writers to seek inspiration, for anyone with curiosity or a sense of humor to reflect on the weirdness of existence." It feels and reads like gibberish (it's algorithmic), but some folks have found some real text in it…