Why Our Brains Are Designed to Forget 🧠
Don't you love it when you read the right book at the right time? It's not always random (it doesn't have to—I wrote about this), but it somehow amplifies what the book has to offer.
With end-of-year school activities for the kids, a new job I love, and a long trip approaching, this newsletter is pretty much the only personal commitment I've been able to honor (that is how much I appreciate you, Friend 😄).
How refreshing it's been, then, to read Four Thousand Weeks by Oliver Burkeman! As a recovering productivity addict, Burkeman's ideas about how to make the best use of our time on Earth are compelling but complicate my relationship with social media. More on this in another newsletter…
I have some fun and interesting to share with you today. I enjoy your replies immensely, and I'm looking forward to hearing what you think of this issue. I'll be back on July 8. In the meantime, take good care of yourself, and keep making stuff!
-Thomas
An In-The-Box Method for Creative Problem Solving 🪆
The story of TRIZ, an innovation framework that relies on inventive principles and a contradiction matrix. It is always fascinating to see people attempt to systematize something as complex as creativity.
RELATED: 40 Principles of invention
Trends are dead 💀
Is there still such a thing as "in?" Or "out?" According to Ana Andjelic, quoted in this Vox piece about the death of trends, "culture has decentralized. The center, the mainstream, has disappeared." I find this liberating. What about you, Friend?
Tools to Help You on Your Querying Journey 📚
Querying is pitching one's book to an agent, a publishing house, or an editor. If things go well, they'll ask for a manuscript to read. Here is a collection of tools to help you structure your querying quest.
The Most Famous Street in Paris You've Never Heard Of 🇫🇷
I'll be in Paris in a few weeks, so this post caught my eye. I lived in the French capital for seven years but never set foot on this street (an impasse, to be precise). And like anything else in this city, it's packed with (art) history!
"If your dreams do not scare you, they are not big enough."
—Ellen Johnson Sirleaf, 24th President of Liberia and first elected female head of state in Africa
Inside Max Richter and Yulia Mahr's minimalist Oxfordshire creative retreat 🏠
I rarely indulge in "lifestyle pieces" in Make Stuff, but with so much bad news in the media, it brings me joy to see artists open spaces for other artists (a dream of mine). The space—a former alpaca farm in Oxfordshire—looks stunning. Head over to their Instagram for better pics.
Why Our Brains Are Designed to Forget 🧠
How wonderful it would be to remember more things: facts, books, lyrics, techniques, etc. And yet, our physiology suggests that our brains are designed to forget and that it's good news for our creativity.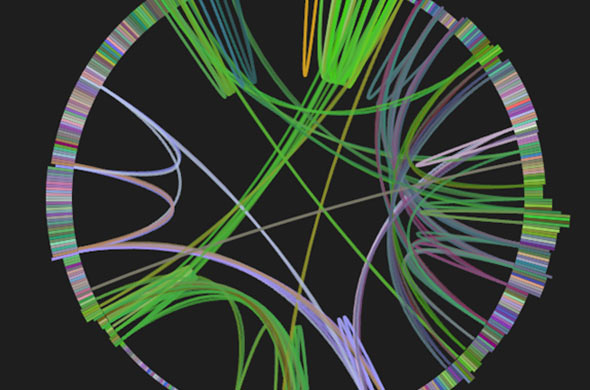 Eternal Jukebox 🪩
Are there any songs that feel too short for you? For me, it's Daft Punk's Lose Yourself to Dance, which clocks at 5:53 but always leaves me wanting more.
Well, the Eternal Jukebox is here to help. Type in the title of a song (it has to be available in the Spotify API that powers the Jukebox) and see the app slice it and play an infinite version of it. You don't trust me? Try this endless version of Kate Bush's Running Up That Hill. Warning: I listened to 31 minutes of it, but it might be ruining that hill for you… 🥁
RELATED: Kate Bush comments on her song's use in Stanger Things