"The courage of creation is making bad beginnings." 💪
t's good to be back. After a few weeks in France, I was glad to see familiar objects (including my bed, books, and instruments) and cooler temperatures. Although I achieved about 2% of the creative work I had planned, I'm 100% OK with that. I feel recharged and curious about what the Fall will bring for me. I'm focusing on my writing and teaching meditation, so I'm not accepting new creativity coaching clients.
What about you, Friend? How is your summer going? What are you working on? Hit reply and let me know—I'd love to hear from you.
I will be back on September 2, and it will still be Summer! In the meantime, take care of yourself and keep making stuff!
-Thomas
PS: If you'd like me to bring mindfulness mediation to your organization or online event, I now have a page just about that…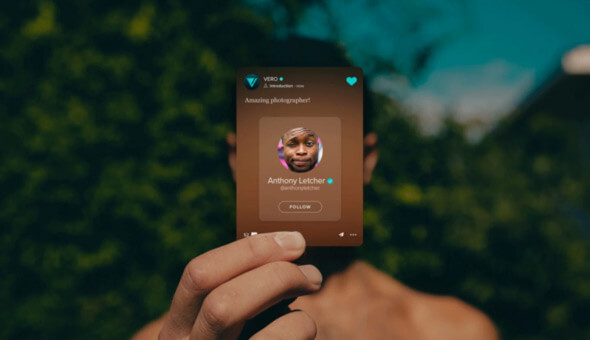 Is Vero the next Instagram for artists who don't want to make Reels? 🤔
As I'm preparing to reboot my presence on social media after a few months of hiatus, I'm questioning if Instagram is the right platform for me. Have you heard about Vero, Friend?
How to Legally Protect Your Creative Work 🔒
What does it mean to stand up for your work and ensure it's not being used without your permission? In this episode of the Art Biz, Kathryn Goldman, an intellectual property and internet law attorney, discusses her Four-Step Framework to help you identify, protect, monitor, and enforce your creative rights.
RELATED: Copyright and me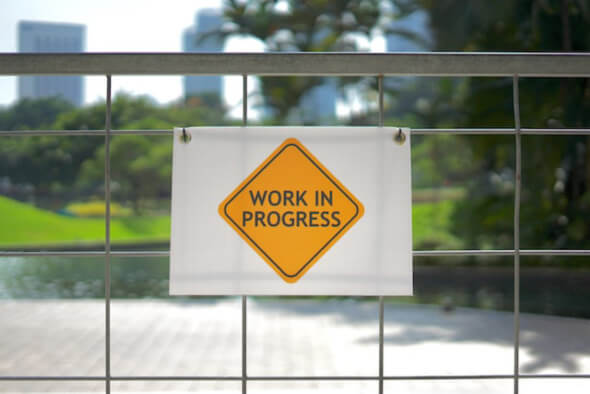 7 Questions to Reboot a Nonfiction Book You've Been Writing Forever 🚀
How daunting it can be to write a nonfiction book: "I'm not the most knowledgeable expert!? Who would read it?!" I've found these seven questions thought-provoking, and I've enjoyed the bonus strategies that author and writing coach Jen Louden shared in her post.
Why thinking hard makes us feel tired 🧠
What happens in our brains to make us physically tired when we "just" engaged in many difficult tasks? Spoiler: It is glutamate, a signaling molecule in the brain. Read how complex tasks can lead to build-up and triggering fatigue.
And that's why the rich get richer… 🙃
Or why only two or three economists are household names, or why a couple of viola da gamba players get all the gigs. In this TikTok video, Andrea Jones-Rooy, Ph.D., describes preferential attachment, a power law. Note that at no point in the video does she mention talent, and that's because it doesn't have anything to do with it ¯\_(ツ)_/¯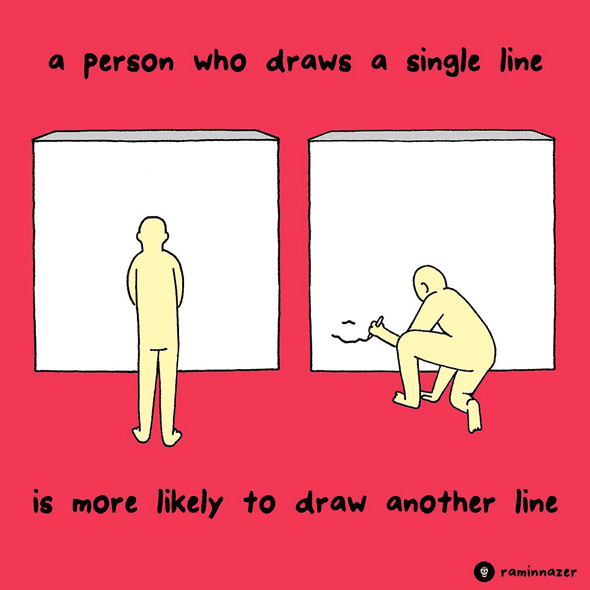 Instagram wisdom 📷
Click/tap through to see the rest of this post by artist Ramin Nazer.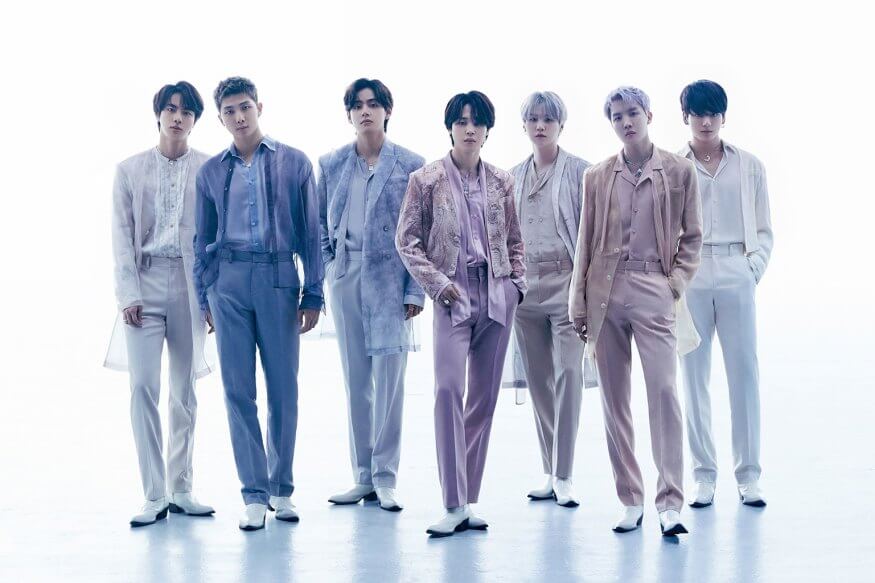 Building an 'ARMY' of Fans: Marketing Lessons from K-Pop Sensation BTS 👏
K-Pop is fascinating, and I think that there's something every creative can learn from this case study by Doug Chung on what marketers can learn from the boyband's use of social media and authentic connection with listeners.
BTS, Courtesy of BIGHIT
RELATED: Superfans: The Easy Way to Stand Out, Grow Your Tribe, and Build a Successful Business, by Pat Flynn

"Nothing begins good, but everything good begins. Everything can be revised, erased, or rearranged later. The courage of creation is making bad beginnings."
—Kevin Ashton
Photo Larry D. Moore, CC BY-SA 4.0, Wikimedia Commons
Spotify but for natural soundscapes 🎧
Earth.fm is a non-profit, free repository of pure, immersive natural soundscapes and a fundraising platform for local, grassroots charities that support the restoration of our natural world. I think we need more sites like this, Friend, right?
Puzzle party 🧩
Pick an artwork from an iconic selection and solve artistic jigsaw puzzles with family and friends. Composition with Grid #1, by Piet Mondrian, is 🔥.