Should Creatives Organize as Co-ops? 🤔
SENT ON September 30, 2022
Most folks I talk to hate it, and I'm right in the middle of it. No, I'm not reading Atlas Shrugged; I'm promoting my work, my workshop, to be precise.
It's been an intense two weeks, and it's just beginning. Overall, I'm comfortable doing it because I'm convinced of the value and the benefits of what I'm offering, but I can also see how hard it is for most people. Beyond the philosophical aspects of switching to selling mode, the sheer amount of knowledge it requires is astounding. When was the last time you ran an ad campaign with multiple ad sets on Instagram? Have you ever looked into radio advertising?
I feel for the authors, musicians, or visual artists who don't have the time to develop their skills or the resources to hire folks to do this work for them.
Yesterday I had a thought: What if creatives organized themselves as co-operatives? Like a creative A-Team with an email marketing fan who does email for everybody on the team, a web person, a social person, etc. Instead of trying to master everything, folks could pick one discipline and focus on their creative work for the rest of their time. What do you think, Friend? Could this work? Hit reply, and let's chat.
I have a good newsletter for you, and I hope you'll enjoy it. I'll be back on October 14. Until then, take good care and keep making stuff!
-Thomas
Is social media for self-promotion over? Creatives reveal their honest thoughts 🤔
With trends and algorithms changing faster than ever, finding an authentic way to promote oneself on social media is tricky. I've found these six tips for self-promotion in 2022 to be helpful.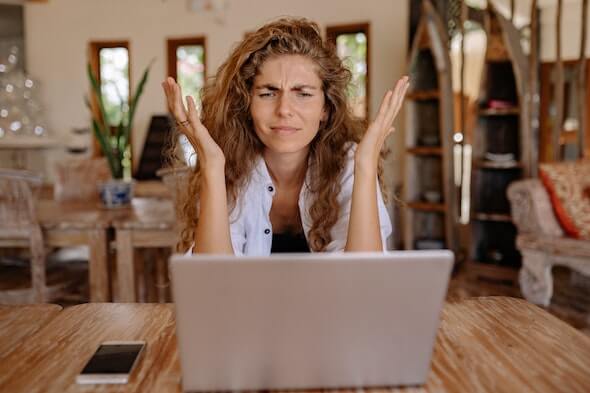 10 Rules for Musicians (and Everybody Else) on How to Deal with Criticism 😭
Ted Gioia nails it again with his ten rules on how to deal with criticism packed with wisdom, encouragement, and sometimes humor.
The Perfectionism Trap 🪤
Society pushes us to be the best. Why have we lost hope in the ordinary? This article from 1843 Magazine is paywalled (but here's a PDF 🤫, and a way to support the author).
Also: Did you know there's a trap emoji!?
Amazon Reforms Ebook Policies in Response to Union Concerns 💪
Do you know that Amazon allows readers to receive a full refund for up to 14 days, even if they have read the complete work? How bananas is that?! Unions and an online petition with more than 78,000 signatures changed this, though.
Vinyl Sales Soared 22% in First Half of 2022 🎧
U.S. recorded-music revenue climbed 9%, streaming revenues are up 10%, and vinyl sales soared a whopping 22% in the first half of 2022. Read more about what it means for recording artists.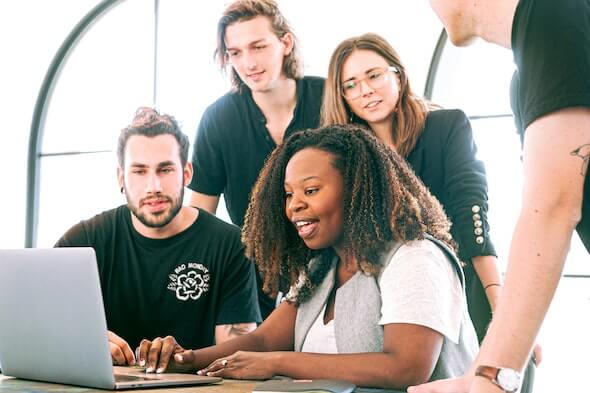 The Importance of Creativity in the Workplace 💻
My friend Ashley shared this in a recent newsletter. The context is corporate, of course, but the article makes some good points. This is the kind of stuff you might want to drop in #general for folks to read and get inspired.
How do you recover from a creative breakup? 😣
I have experienced this a couple of times, and I'm sure you have too: The end of a creative collaboration can often be as painful as the end of a romantic relationship. No big lessons in this article, but more of a reflection and some life stories.
"If you don't live it, it won't come out of your horn."
—Charlie Parker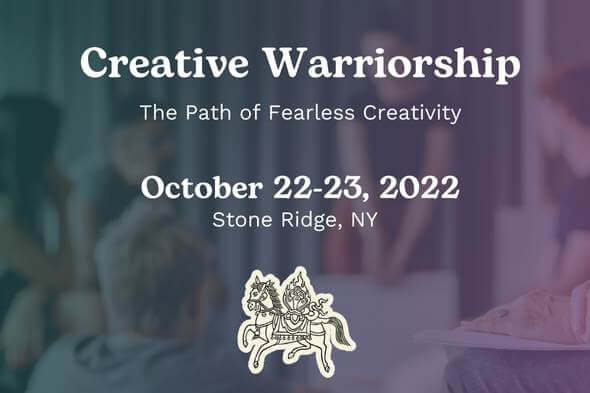 Creative Warriorship: Registration open 🐴
Registration for Creative Warriorship, my first 2-day in-person workshop in the heart of the Hudson Valley, is open. Come and let me answer the question that's on your mind: Why so many horses?
Jokes aside, I think it will be a powerful experience. Join me and reconnect with your essential bravery. I swear there are no crystals involved.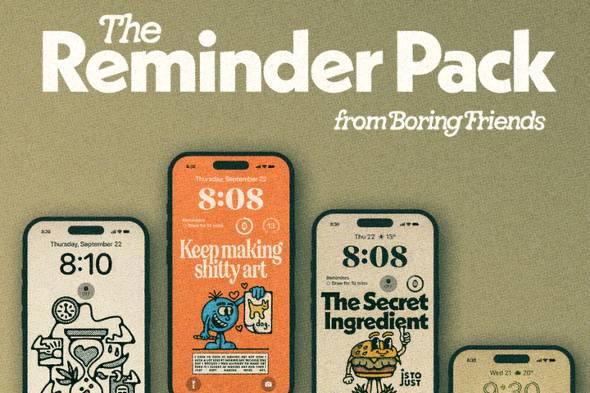 Boring Friends wallpaper pack 😄
I'm a big fan of @boringfriends on Instagram. The Toronto-based graphic designer has a chill attitude and is very generous with his time and advice (he holds monthly office hours). He just released a reminder wallpaper pack, and it's too cute not to share.
Should I make smartphone wallpapers, Friend?