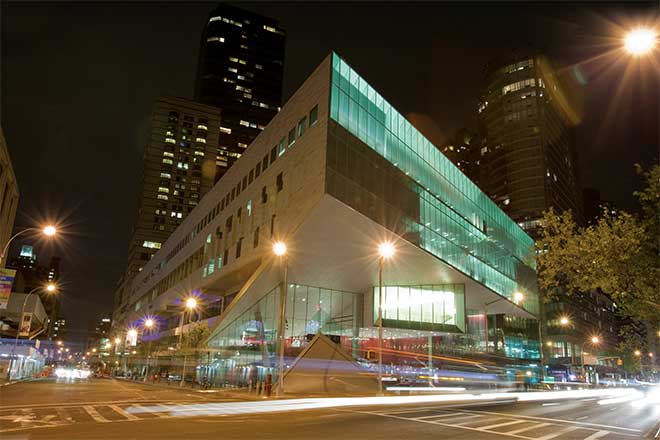 Residency at the Juilliard School
Earlier this week, I was honored to be a resident entrepreneur at the Juilliard School at the invitation of the the Alan D. Marks Center for Career Services and Entrepreneurship.
I hosted a roundtable and gave a lecture (part of their lunch & learn series) about online presence and digital strategy.
Even though the entry point in the discussions was how I started I CARE IF YOU LISTEN as a composition grad student and turned it into an award-winning source of contemporary classical music news, I focused on students and their challenges, and articulated my lecture around:
their goals,
their audience,
their brand,
their channels.
Frequent concerns
Some of the points that came often in conversations/Q&As were:
should I maintain both a professional and a personal Facebook page?
how do I maintain a constant stream on my social networks vs. bursts around specific events (concerts, releases, masterclasses, etc.)? I strongly advised students to consider a two-layer approach to social media updates: an automated one (curating RSS feeds and scheduling using Buffer, for instance) and real-time one (replying, asking, liking, etc. a few times a day).
how do I streamline my processes? It's become clear now that we have to rely on APIs to work for us. Two platforms that I use a lot are: Zapier, and IFTTT. They both support the main productivity apps out there and allow us to connect them and make them work together: A form submission on TypeForm can automatically trigger the addition of a subscriber on your MailChimp list, etc.
So much to cover, so little time
Considering the time I had on campus, my goal was to share tips and possible directions, and inspire students to do their own research.
From SEO, to email marketing, information architecture, or pay-per-click, there is so much to cover when one starts talking about online presence and digital strategy but it's never too early to learn about these things.
Building an online presence—and an audience—is a lot of work but Juilliard students show the qualities that are required for that (it was really clear in the conversations that I've had with them).
I shared my deck and a list of recommended tools, and I hope to have the opportunity to work again with these brilliant students in the future.
(Featured image: The Juilliard School at night – Photo by Michael DiDonna)