I read tens of magazines and newsletters to bring you the most inspiring, engaging, and thought-provoking articles and resources about creativity I can find on the Internet.
Make Stuff is the bi-weekly dose of creativity that keeps writers, musicians, artists, and other creators going!
Hi! I'm Thomas.
Creativity is the driving force in my life.
As a creativity coach and creator, I know how hard it is to put stuff out into the world.
It takes courage, knowledge, perseverance, etc.
It also takes a community and that's why I started Make Stuff.
Whether you are a maker, an artist, or just curious about creativity, I think that you'll enjoy the emails that I send twice a month.
Enjoy curated links, articles, and prompts that help you find your voice, build a resilient creative practice, and inspire you to keep going.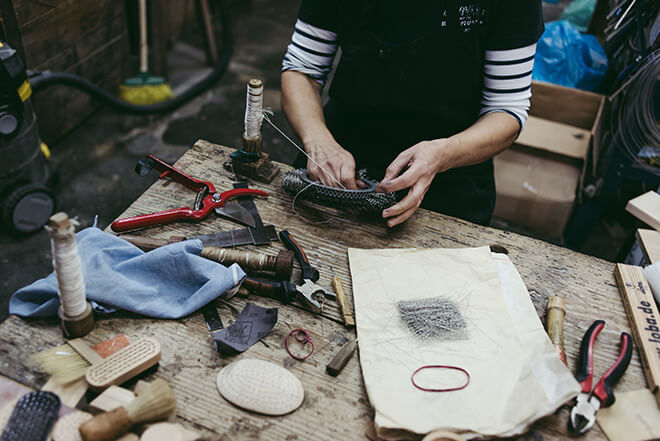 What I mean by stuff
In my writing, stuff is anything that you bring into this world through an act of creative courage: art, music, photography, writing, DIY electronics, ceramics, etc.
I mean it when I say courage; it can be scary, even painful.
Join a community of like-minded creators!
"Stimulating and thought provoking..."

When I read Make Stuff, I find the inspiration to create, the push to do the inner work, and the joy of learning how another artist's mind works.

—Barbara D.

"Influences that are broad and forward thinking..."

You bring things to my inbox that I likely would not come across otherwise. Even when I try and peek into odd corners of Twitter. I enjoy the friendly feel. It's not preachy, and it encourages me.

—Glenn W.

"Getting reminded of all the flavors of creativity and every step of the process."

Make Stuff makes me feel like what I do is important in the world. [Thomas] has done the work for you. You realize over time how many ideas are filtered in through this newsletter as the months go by. It's a very good influence to have these gentle and relevant artistic things on your radar.

—Lana S.

"Good ideas directly from a very smart brain."

Make Stuff has a chill reading vibe; it introduces me to many interesting articles and tidbits I wouldn't have otherwise known about! It's affirming: making stuff is a good thing.

—Alex G.

"Indiscriminatory"

Any and all creative mediums are game for discussion, analysis, reference. It's a voraciously hungry approach to good content (in the best of ways.)

—Michael H.
Are you ready to get Make Stuff in your inbox?
Make Stuff keeps you going
In Make Stuff, you will find:
✅ curated articles on creativiy
✅ quotes
✅ resources
✅ giveaways
✅ prompts
The proportions vary from email to email.
Quality is constant, though 👌
If you create, Make Stuff is for you
Make Stuff is written for:
✅ writers
✅ musicians
✅ filmmakers
✅ dancers
✅ calligraphers
✅ painters
✅ photographers
✅ etc.
"I love it, please continue adding to the joy and mystery of the creative world."
—Barbara D.
"It's like breakfast is curated for you every other Friday, but for the mind."
—Lana S.
"I like the frequency of the emails. Not too often, not too long in between."
—Glenn W.