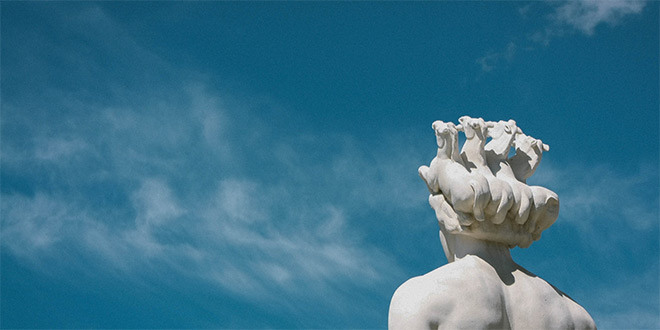 Gilbert & George's Laws of Sculptors
I first heard of Gilbert & George a couple of weeks ago. The artists, both in their late 70s, are leaving the Royal Academy because an upcoming show in the Academy's Picadilly's galleries is not going to happen.
I still have to look more into their body of work, but I've already stumbled upon a gem: Gilbert & George's Laws of Sculptors, a four-point manifesto authored in 1969 (the friends met in art school in 1967).
Always be smartly dressed, well groomed relaxed friendly polite and in complete control
Make the world to believe in you and to pay heavily for this privilege
Never worry assess discuss or criticize but remain quiet, respectful and calm.
The lord chisels still, so don't leave your bench for long.
Delightful! In four sentences, Gilbert & George convey urgency (4), and poke fun at English stereotypes (1 and 3).
They also make a powerful statement (2) about the status of the artist in our society. It clashes with the other edicts, and sounds a lot like something Paul Arden would write!
What is your favorite art manifesto? Please drop a comment or find me on Twitter.
Photo credit: DarTar CC-BY-SA-4.0.