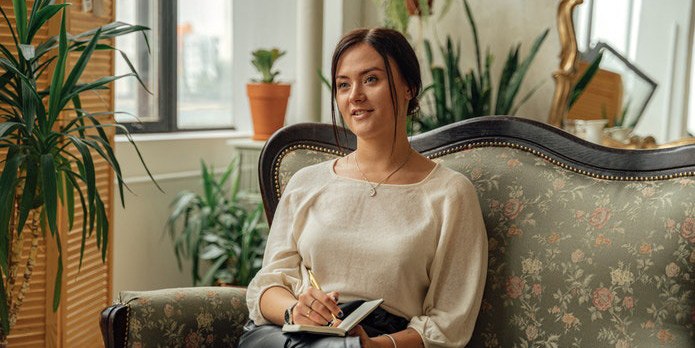 What is creativity coaching and is it for me?
Think about this for a moment:
Athletes have coaches.
Musicians have coaches.
Executives have coaches.
Folks who need help with their health have coaches.
What about creative people? Aren't they clever enough to overcome their own challenges?
Not necessarily.
Finding solutions to creative challenges, improving one's process, setting new habits requires a certain level of metathinking, and creatives often find value in working with a coach.
So let's dive deeper.
What is creativity coaching?
Creative coaching is a form of personal coaching that can help you enhance your creativity and get over any creative roadblocks.
As a creative you get to work on:
your process
your habits
your anxieties
your promotion
etc.
You also learn to identify your self-limiting beliefs and replace them with actionable, mindful strategies.
Is creativity coaching for me? How does it work?
Do you have a creative practice, professional or otherwise? Then creativity coaching is for you.
It really is that simple.
A creativity coach works with you to identify your goals and the steps that you need to take in order to achieve these goals.
From this process, you and your coach can map out an actionable plan. This includes identifying what you want to achieve, where you are now, what obstacles are preventing you from achieving your goal, and the actions needed to take to overcome these obstacles.
But, creativity coaching is not…
Creativity coaching is not therapy: your mental health is important, and you should seek appropriate help.
How long does it take to see results?
It depends on what your challenge and your goal are. Some creatives can see results after a session or two, while others will benefit from a year of coaching if they are on a more ambitious trajectory. Most coaches offer free discovery calls (I do), and you should take advantage of them to find the best match for you.
Is creativity coaching really worth the money?
That's a tricky question! We all have different preferences, and it depends on what your priorities are.
A good question to ask yourself is: "What do I value more?" If you believe creativity is at the core of a happy life, then it sounds like coaching is a good investment for you.
Get started now
I'm ready. Are you?
Book a free call and tell me about your challenges, your blocks, and your dreams. I can't wait to help you!