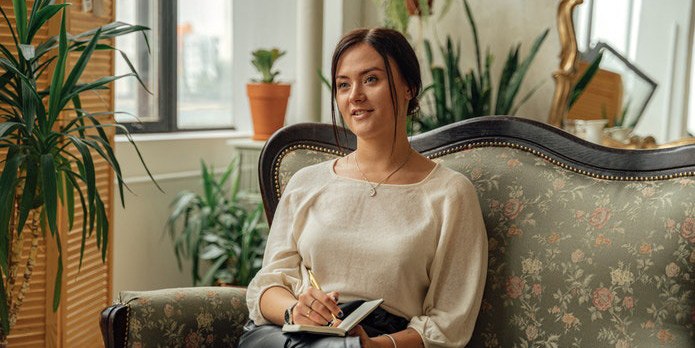 What is creativity coaching and is it for me?
It's no secret that many of us struggle with creativity.
We've all been there.
It's not uncommon for those of us who work in creative fields to still feel like we're faking it. This is because we're often told that we need to come up with new ideas and consistently produce work.
Creativity is a trait that all people share, and we can all take advantage of creativity coaching. It may be tempting to believe that coaching only applies to people in the arts (painters, writers, musicians, etc.), but this isn't true at all.
Creativity coaching is for anyone who has an element of creativity in their career. Whether you're launching a creative business, need help marketing it, or want to make money with your hobby, creativity coaching is for you.
Creativity coaching will help you unblock your creativity and develop a more creative mindset. It can also help you manage your time better and ensure you're not spreading yourself too thin.
What is creativity coaching?
Creativity coaching is a process designed to help creatives identify their challenges and habits so that they can have more creativity in their lives.
As well as fostering more creativity in their life, the method also helps them learn how to maintain it by developing sustainable habits.
Creativity coaching is an excellent way for anyone looking to improve their creative work and overcome any obstacles that are standing in the way. It can help you unleash your creativity and always produce fresh, exciting work.
Is creativity coaching for me? How does it work?
Do you have a creative practice, professional or otherwise? Then creativity coaching is for you.
It really is that simple.
I work with you to identify your goals and the steps that need to be taken in order to achieve these goals. From this process, we can map out an actionable plan. This includes identifying what you want to achieve, where you are now, what obstacles are preventing you from achieving your goal, and the actions needed to take to overcome these obstacles.
As a coach, I'm also here to support and root for you—something that few creatives experience consistently.
How long does it take to see results?
It depends on what your challenge and your goal are. Some creatives can see results after a session or two, while others will benefit from a year of coaching if they are on a more ambitious trajectory. Most coaches offer free discovery calls (I do), and you should take advantage of them to find the best match for you.
Is creativity coaching really worth the money?
That's a tricky question! We all have different preferences, and it depends on what your priorities are. However, it does sound like you're trying to create more creative work but are unsure if the investment is worth it. A good question to ask yourself is: "What do I value more?" If you believe creativity is at the core of happy life, then it sounds like coaching is a good investment for you.
Get started now
I'm ready. Are you?
Book a free call and tell me about your challenges, your blocks, and your dreams. I can't wait to help you!