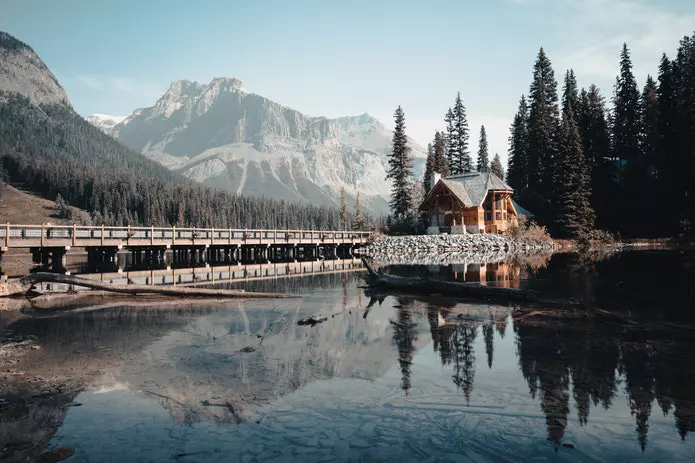 Plan your solo retreat with this simple blueprint
I just came back from a short solo retreat in the Catskills, and I thought it would be good to share some tips on how to organize yours.
What's a retreat?
A retreat refers to time spent in isolation (alone or in a group), away from our everyday lives and activities, but with a specific focus.
In a group retreat, you engage in group activities (!), while a solo retreat is one where you may participate in certain activities but do so alone.
Retreats come in many shapes and forms: You can go on a retreat for yoga, meditation, writing, pottery, etc. They are an excellent opportunity to find (or renew) your focus, enjoy some quiet time, feel a sense of community, be supported, etc.
But they do come with a cost, and you somehow have to fit a mold.
What if you're on a budget and want something very specific? Well, plan your own solo retreat!
Here is my four-step blueprint for planning a successful retreat.
Decide on your focus
What is your retreat going to be about? Another way to ask this question is: What do you need most right now in your (creative) life? Are you trying to finish your novel? Are you trying to improve or bring your meditation practice to another level?
Take a moment to think about it, and write down your goal:
By the end of the retreat, I will have crossed the 60,000-word mark on my first draft.
That starts to sound a lot like a SMART goal, by the way…
Find a nice place
I don't know about other areas in the US, but the North East has a high concentration of retreat centers that will welcome you for group or solo retreats year-round. Accommodation is usually modest, and meals are often vegetarian or vegan.
But that's not the only way to go! You can also rent a place that suits you and matches the mood of your solo retreat. On Airbnb, for example, you can look at categories to narrow down your selection. I don't necessarily endorse Airbnb, and there are other alternatives you can explore.

Maybe you want to retreat in a treehouse or a cabin (like I did), or you want a beautiful view? Maybe there's a lake you really like, and it would be meaningful for you to do some writing while enjoying a beautiful view of the lake. Spend some time looking and book something that works for you!
A note about expectations: You might want to let your host know that you are doing a solo retreat to signal that you are looking for some quiet time in isolation. Set the mood and the expectations, so your host doesn't take it personally if you decide not to interact with them.
How long should your solo retreat be?
How much time do you need to complete your retreat goal? What kind of pace do you want to follow? Are you going to be working full-time, or do you want to have some room to breathe, think, and enjoy life?
In other words, how many hours a day do you want to do your hard work? Two hours of writing a day might be enough. If you have a regular creative practice, you should be able to answer this question. Be realistic, and leave time for…
The extra stuff
Now that you've defined your goal and quantified the amount of time you need to spend on your main activity to reach this goal let's talk about the extra stuff. What are some related (or non-related) activities that can support your plan?
Solo retreats are a fantastic way to reconnect with our values, slow down, do some deep thinking, get back in sync with our bodies, or even start healthier habits (diet and cravings, exercise, sleep, etc.)
So what are you going to throw in to create a cocktail that is really unique and exciting for you?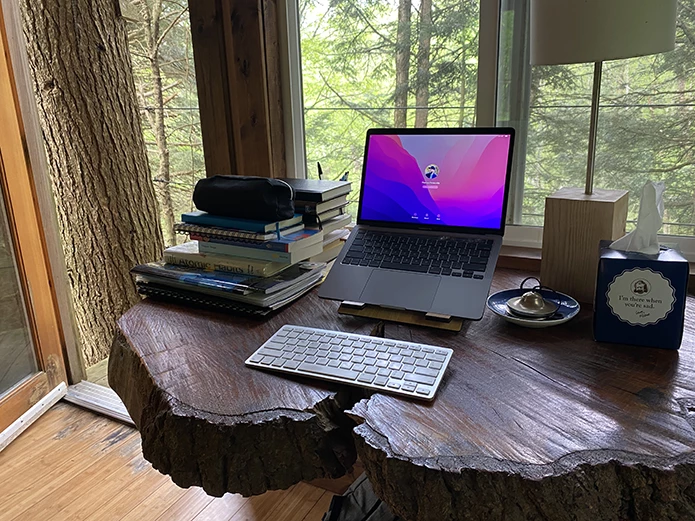 For me, it was a healthy dose of meditation, plenty of reading, and spending some time cleaning up my Zettelkasten. I had some book notes that I had to process some ideas that I had to connect, and that sounded really fun to me.
Just like any harmonious design, the negative space is as important as the positive one. Don't pack too many activities and allow yourself some time for walks, longer meals, or maybe a nap.
Finally, if you're doing a solo retreat in a facility that welcomes other people, networking or socializing is also something you'd want to leave some time for.
Are you ready to start planning your next retreat? Do you have any questions for me? Drop me a comment here, or find me on Twitter—I'd love to hear from you!