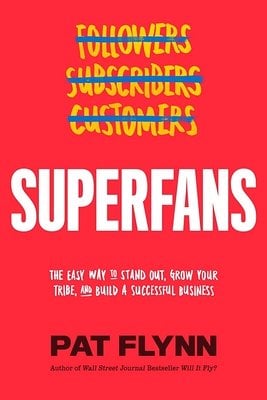 Superfans: The Easy Way to Stand Out, Grow Your Tribe, and Build a Successful Business
Why I recommend this book
In this short, entertaining read, Pat Flynn flips the sales funnel into an engagement pyramid and shows us how to lead casual visitors through fandom.
I participate in affiliate programs and I might receive a commission if you purchase a book I've recommended.
More books that I recommend
As a creative, sleep should be an important part of life, and I've compiled sleep tips for creativity to help you get the rest you need.